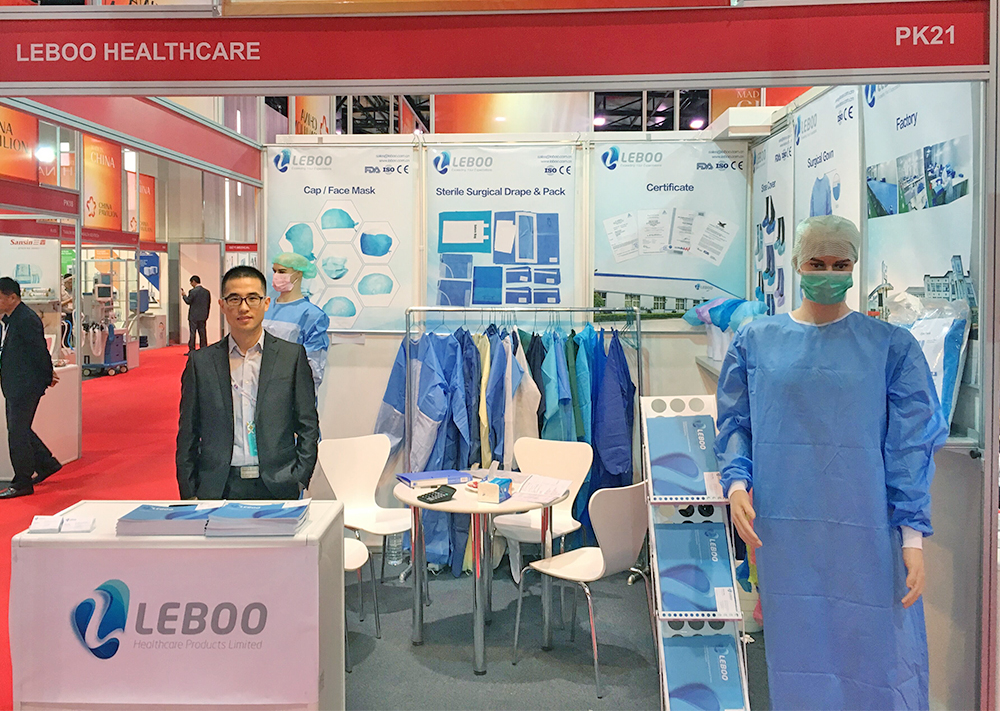 (Mr. Neil Duan )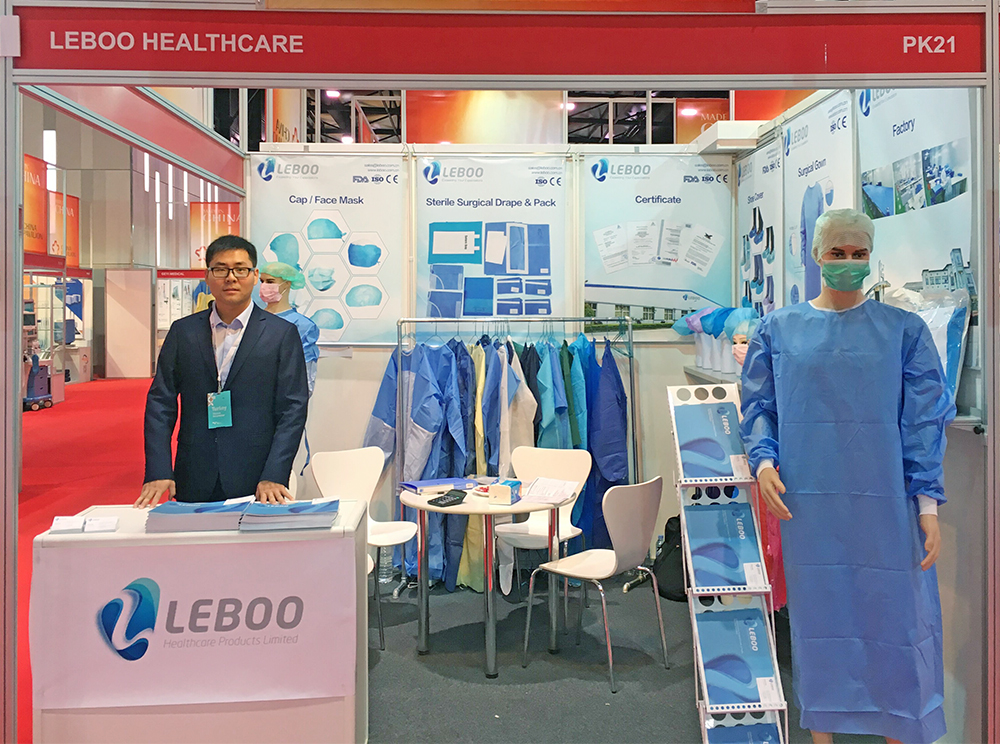 ( Mr. Brian Ma)
Mr. Neil Duan and Mr. Brian Ma from our sales team received many professional customers in medical protection field from all over the world.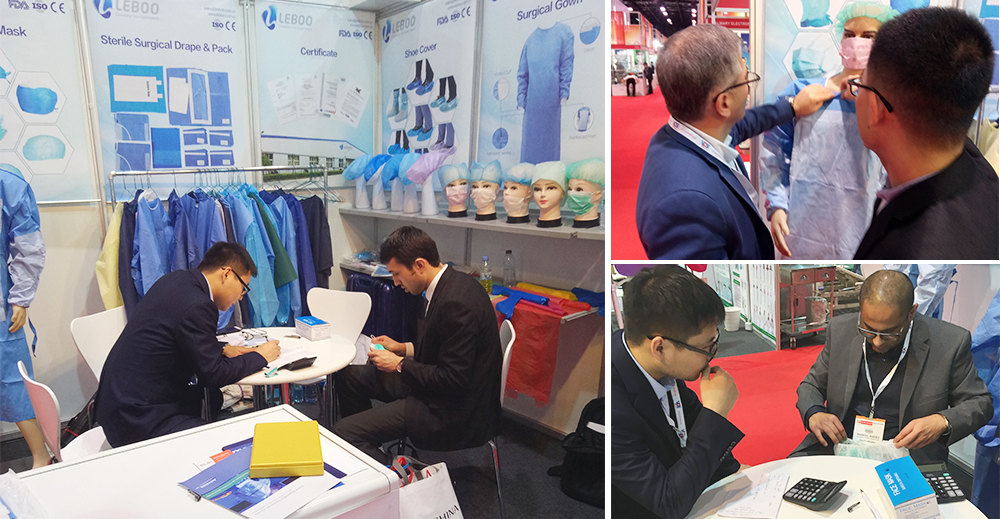 They expressed great interest in our disposable surgical gowns, surgical packs and drapes, surgical face mask and other related medical supplies.
If there are any interests, please don't hesitate to contact with us via email: sales@leboo.com.cn
We look forward to your visit! See you in Arab Health 2019!